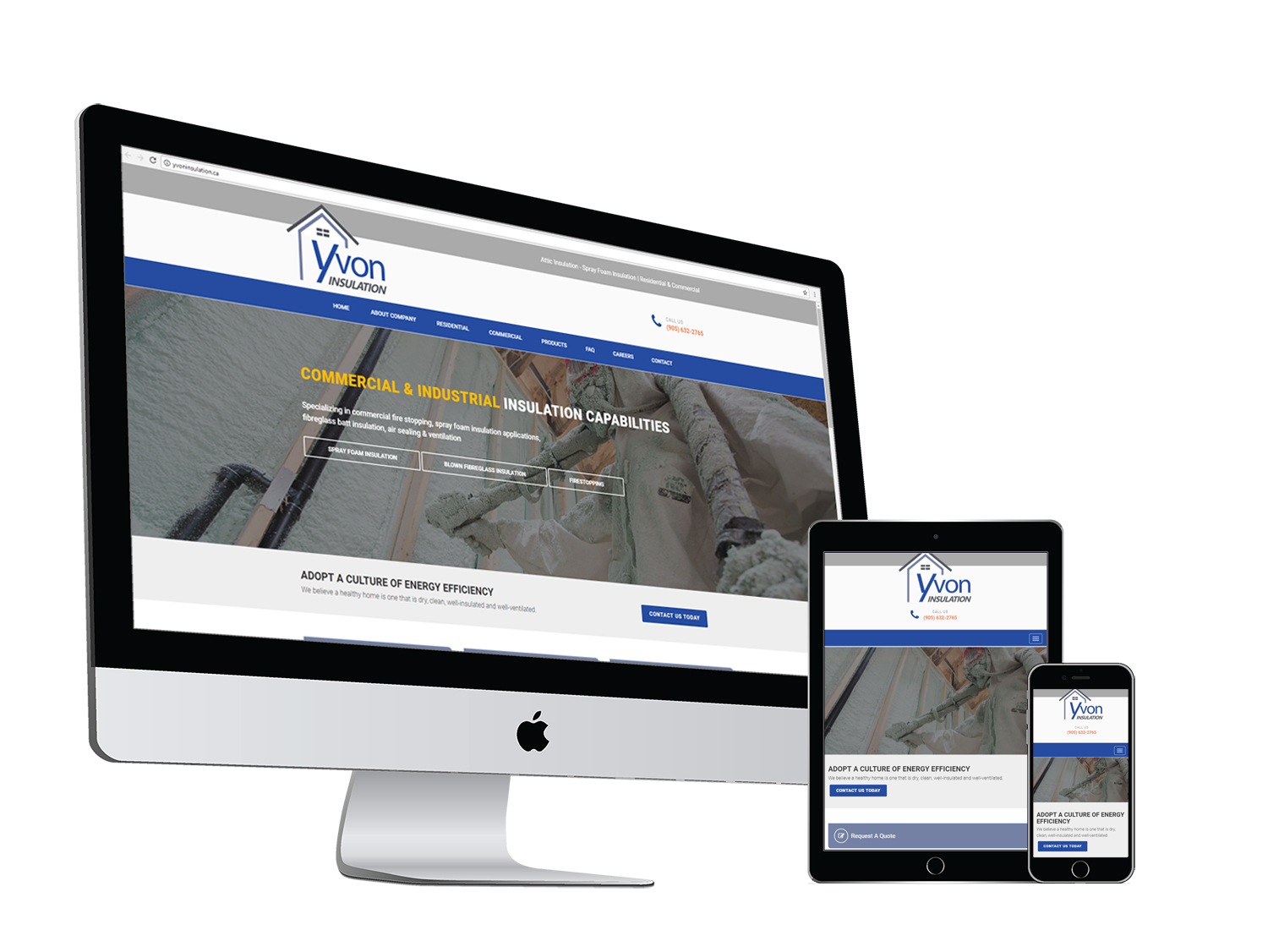 About Yvon Insulation
Yvon Insulation is an established insulation contractor serving the Burlington, Oakville, Milton, Mississauga, Hamilton, Niagara, Kitchener, Guelph and Waterloo markets. We have more than 40 years of experience installing a variety of insulation products in residential, commercial & industrial settings. We believe a healthy environment is one that is dry, clean, well insulated and well ventilated.
The ever-increasing costs of energy coupled with a volatile energy market calls for some serious action. Our experience tells us that sufficient home insulation (especially home attic insulation) can reduce heating costs by up to 50%. The cost of installing insulation in your home can be easily justified by the amount of savings you will experience over the coming months and years. We ensure that our installation team works efficiently and effectively, often completing residential insulation jobs in less than a single day!
Project Specs
Website Design
Search Engine Optimization / Marketing
Website Hosting
Domain Name Registration