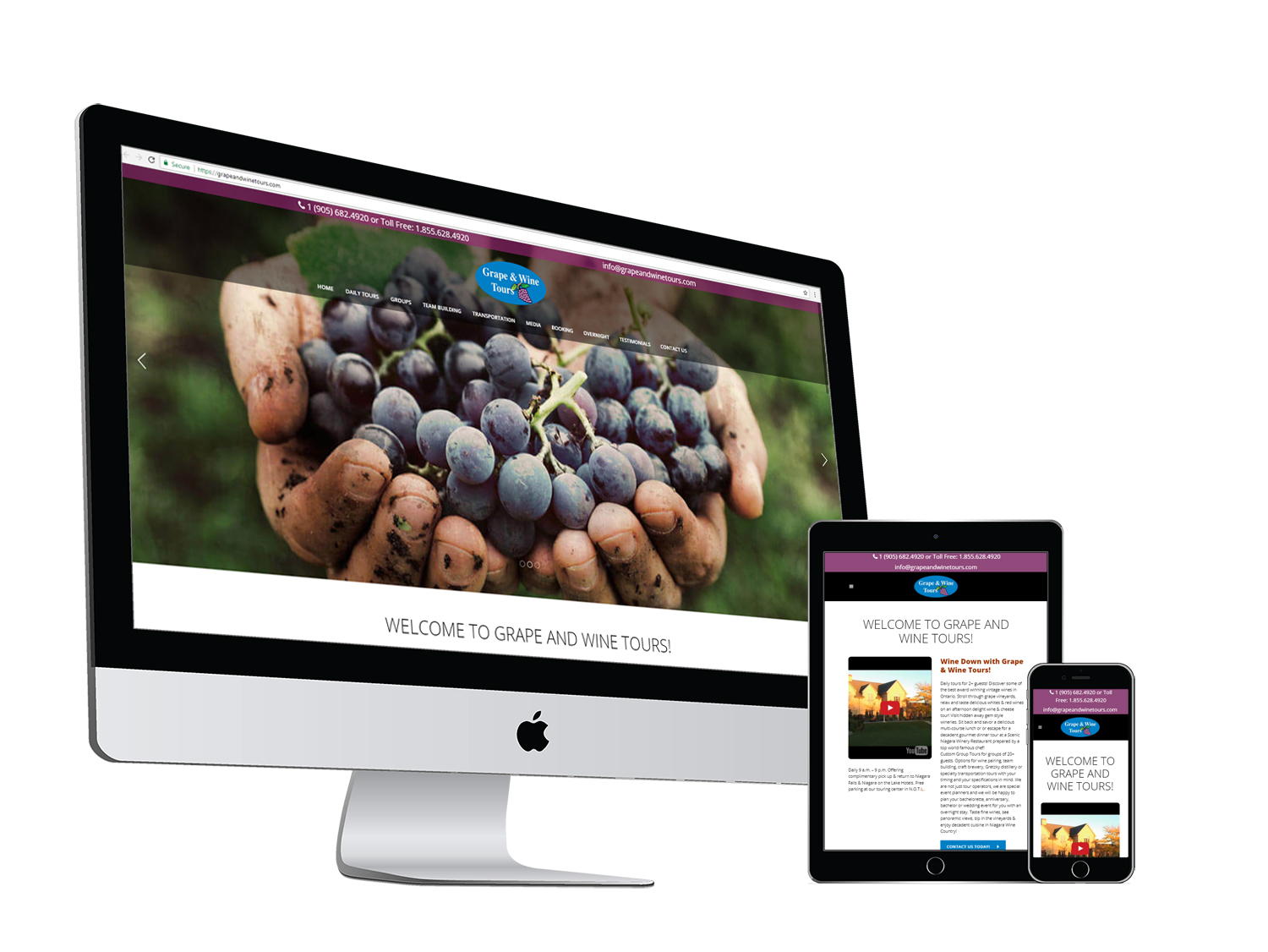 About Grape & Wine Tours
Daily tours for 2+ guests! Discover some of the best award winning vintage wines in Ontario. Stroll through grape vineyards, relax and taste delicious whites & red wines on an afternoon delight wine & cheese tour! Visit hidden away gem style wineries. Sit back and savor a delicious multi-course lunch or or escape for a decadent gourmet dinner tour at a Scenic Niagara Winery Restaurant prepared by a top world famous chef!
Custom Group Tours for groups of 20+ guests. Options for wine pairing, team building, craft brewery, Gretzky distillery or specialty transportation tours with your timing and your specifications in mind. We are not just tour operators, we are special event planners and we will be happy to plan your bachelorette, anniversary, bachelor or wedding event for you with an overnight stay. Taste fine wines, see panoramic views, sip in the vineyards & enjoy decadent cuisine in Niagara Wine Country!
Project Specs
Website Design
Search Engine Optimization / Marketing
Website Hosting
Domain Name Registration