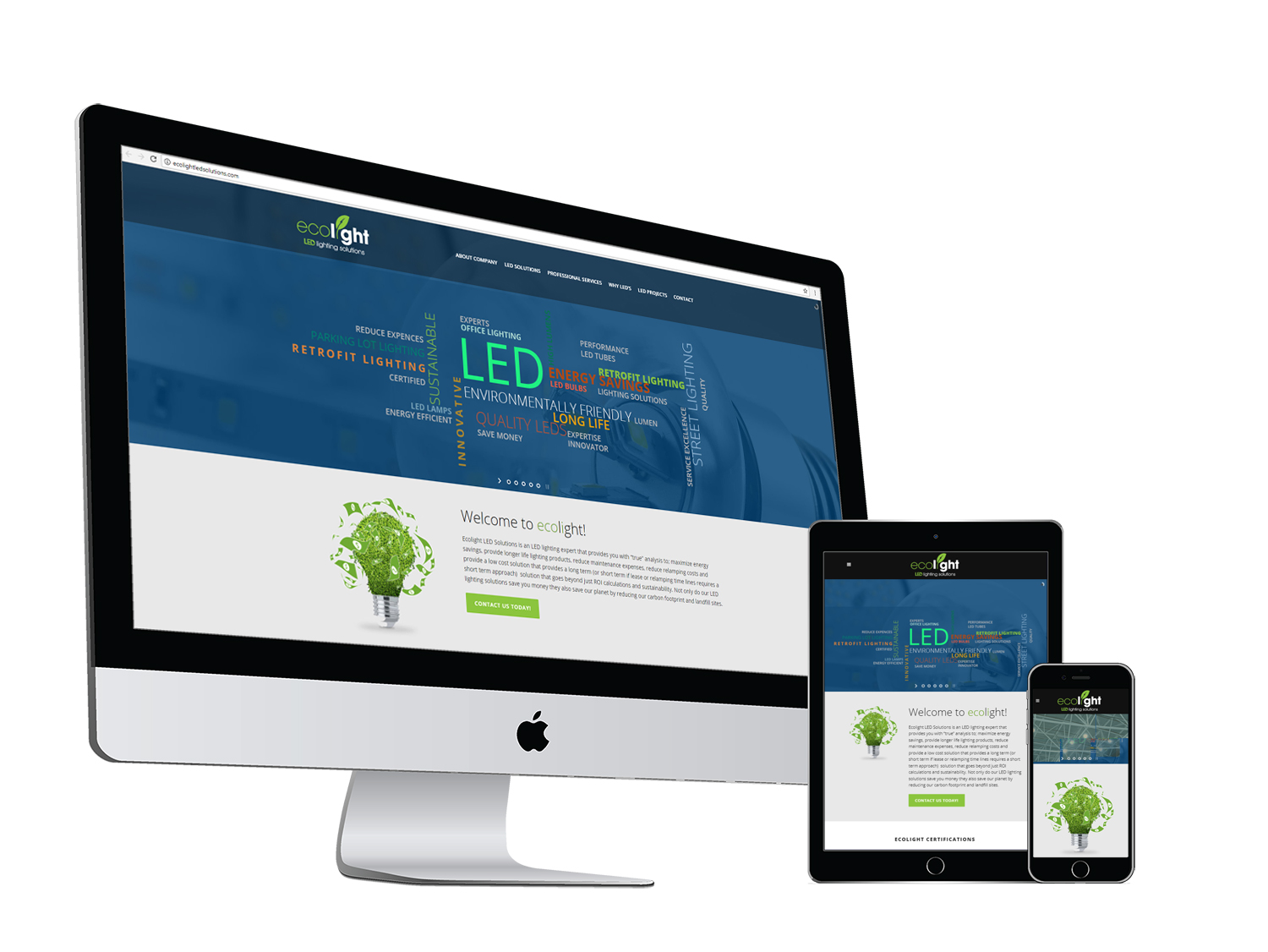 About EcoLight
EcoLight initially launched its LED sales via a separate U.S. company reselling street lights and outdoor retrofit lighting products in 2009.
A new Canadian corporation was formed and initiated sales, designed LED products and manufactured LED products allowing its client base to retrofit its existing light fixtures, capturing all the energy savings, maintenance and relamping savings and future sustainability expenses by providing long term LED and energy solutions. This "solutions" based approach enhances ROI, can save companies millions of dollars in expenses now and perpetually. Imagine adding to your current, and future, cash flow knowing you won't have an expensive invoice relamping at end of lamp life.
EcoLight was the first LED supplier in Canada to extraordinary companies like Walmart (see Walmart news releases on Ecolight) and several other Fortune 500 companies, hospitals, municipalities, schools, etc.
Project Specs
Website Design
Search Engine Optimization / Marketing
Lead Generation
Content Writing
Website Hosting
Domain Name Registration